Skip to main content.
A More Manageable Approach To Investment Selection
We help you easily find, pair, and manage client investments with a selective list of third-party strategists that are vetted and monitored for quality.
Confidently Find The Right Investment Options For Your Clients
Success for every financial advisor revolves around consistently delivering a positive investment experience—one that is marked by trust and reliability.
And for many advisors, that success is rooted in selecting and pairing third-party investment strategies to create well-diversified investment portfolios.
We make that easier than ever with third-party investment strategists that are vetted and monitored through our dedicated due diligence process. That means instead of wasting time sifting through thousands of unfiltered investment options, you can quickly and confidently find the right investments for your clients, and get back to building your business.
Advanced Asset Management Advisors (AAMA)

Advanced Asset Management Advisors, Inc. (AAMA), one of the original strategists on the Orion Portfolio Solutions platform, is a Registered Investment Advisor providing money management services to individuals and families, corporations, retirement plans and eleemosynary organizations.  Their firm was founded in 1998 and AAMA's investment professionals have combined investment management experience of over 95 years, spanning more than three decades of stock and bond market cycles. AAMA is privately owned and its offices are located in Dublin, Ohio.
American Funds

American Funds combines individual accountability with teamwork. Each fund is divided into portions that are managed independently by investment professionals with diverse backgrounds, ages and investment approaches.  An extensive global research effort is the backbone of its system.
Appleton Partners

Appleton Partners* is a Separately Managed Account strategist available on the Orion Portfolio Solutions platform. Since 1986, Appleton Partners has stayed true to the belief in managing every relationship and each account to meet the unique needs of their clients. As the antithesis of a one-size-fits-all mentality, Appleton Partners offers objective advice and customized portfolios to address the specific assets and aspirations of clients.
As of 3.31.20, Appleton Partners manages $11 billion in client assets for high-net worth-individuals, corporations, foundations, and pension and profit-sharing plans in all 50 states and abroad.
*subject to Broker Dealer/RIA availability.
BlackRock

BlackRock's purpose is to help more and more people experience financial well-being. As a fiduciary to investors and a leading provider of financial technology, our clients turn to us for the solutions they need when planning for their most important goals. As of June 30, 2020, the firm managed approximately $7.32 trillion in assets on behalf of investors worldwide. For additional information on BlackRock, please visit www.blackrock.com/corporate
Brinker Capital Investments

Firm description
For over 30 years, our purpose at Brinker Capital has been to deliver an institutional multi-asset class investment experience. Brinker Capital's highly strategic, disciplined approach has provided investors the potential to achieve their longer-term goals while controlling risk. With a focus on wealth creation and management, Brinker Capital serves financial advisors and their clients by providing high-quality investment manager due diligence, asset allocation, portfolio construction, and client communication services. Brinker Capital Investments, LLC is a registered investment advisor.
Investment Philosophy
Our highly strategic, disciplined approach is the key to helping advisors and their clients achieve better outcomes. We continually apply, refine, and enhance the principles of diversification through multi-asset class solutions designed to deliver risk-adjusted returns and better outcomes.
Since our founding, the three tenants of our investment philosophy include:
Diversification: We believe in broad diversification across multiple asset classes, both traditional and non-traditional, and within those major asset classes by allocating to a multitude of sub-asset classes and strategies.
Innovation: We construct forward-thinking portfolios and continually seek ways to innovate and improve our allocations, and as a result, our risk-adjusted returns. Our flexible portfolio construction and research processes provide us the opportunity to evolve our portfolios.
Active management: From a top-down perspective, we believe in active management at the asset allocation level, which is implemented through our shorter-term tactical shifts within the portfolios. We utilize a blend of active and passive management in our portfolios.
Buckingham Strategic Partners

Buckingham Strategic Partners proudly serves and supports independent wealth management firms and financial advisors in their work of helping clients and their families meet their most important life and financial goals. It's our highest calling. That's why Buckingham Strategic Partners delivers academically rooted and evidence-based investment solutions, because we believe this approach gives you the best odds of achieving financial peace of mind. We provide holistic financial planning tools, because we believe true wealth management should be comprehensive. We've developed a long bench of thought leaders and specialists, because we believe in breadth plus depth. By partnering with Buckingham Strategic Partners, members of this nationwide community bring its collective wisdom and resources to bear on designing, building and protecting each client's financial plan.
Clark Capital

Through close collaboration with financial advisors, Clark Capital provides the tools, resources, and scalability needed to run a successful investment advisory practice.  They believe this allows advisors to focus on their most valuable role: understanding their clients' needs and helping them achieve successful outcomes.
Clark Capital's mission is to provide advisors with disciplined, consistent and reliable investment strategies that can help clients stay on track to reach their long term goals.  They do this by creating highly personalized investment strategies designed to help clients remain committed to their individual financial plans.
Clark Capital's Navigator Investment Solutions are personalized to the unique requirements of high net worth individuals, corporation, foundations, and retirement plans.
Cougar Global Investments

Cougar Global Investments is a macro-driven, global tactical asset allocation strategist.  Cougar Global believes the goal of investing is to generate compound growth that seeks to achieve clients' investment objectives. The primary means of pursuing adequate compound growth is to avoid losing money. Since 1993, Cougar Global founded by Dr. James Breech, has been practicing a strict discipline of downside risk management, and strives to participates in bull markets while avoiding, if possible, the downside in bear markets.
Efficient Market Advisors (EMA)

Founded in 2004 for the sole purpose of managing ETF based separate accounts, Efficient Market Advisors ("EMA") boasts one of the longest pure ETF track records in the investment management industry. EMA's mission is to deliver superior investment returns over full market cycles through the implementation of their proprietary asset allocation process.
EMA is an independent firm which utilizes both in house and third-party research to construct ETF portfolios.
Fidelity Institutional

Fidelity Institutional is a division of Fidelity Investments which offers clearing and custody services, investment and technology products and solutions, brokerage and trading services, and a range of insights, expertise, and world-class client experience to financial intermediary firms and institutions. Fidelity Investments is a leading provider of investment management, retirement planning, portfolio guidance, brokerage, benefits outsourcing, and other financial products and services to institutions, financial intermediaries, and individuals.
Fidelity Institutional makes Fidelity Model Portfolios available through Fidelity Distributors Company LLC; and clearing, custody, or other brokerage services through National Financial Services LLC or Fidelity Brokerage Services LLC, Members NYSE, SIPC. Fidelity Investments® is an independent company, unaffiliated with Orion Advisor Solutions. Fidelity Investments is a registered service mark of FMR LLC.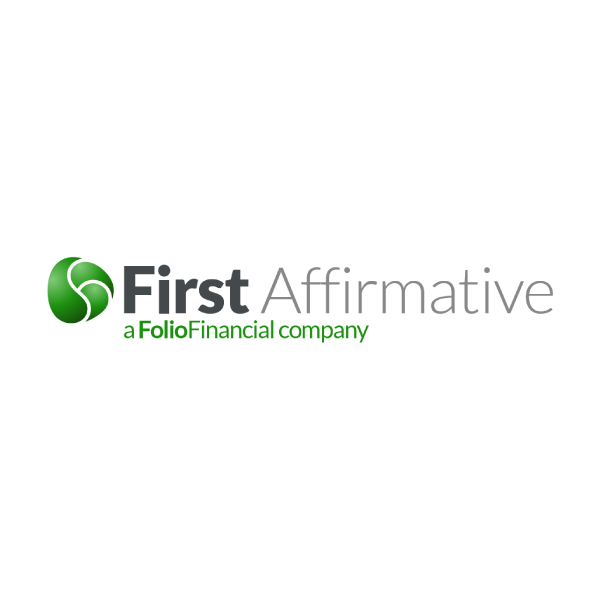 First Affirmative Financial Network

A pioneer and widely recognized leader within the Sustainable, Responsible, Impact (SRI) investment industry, First Affirmative offers asset management services designed to help individual and institutional investors align investment decision-making with personal values and/or institutional missions.
First Affirmative seeks to create value for both shareowners and society as a whole by investing in the most responsible companies with attractive profit potential.  Portfolios are designed to both support and profit from companies with the most positive impact on our world. Investors who utilize First Affirmative's services make a conscious choice to put their money to work for a dual purpose – to provide for a secure retirement, for example, while directing capital to enterprises that enhance the common good.
Horizon Investments

Horizon Investments is a goals-based investment management firm focused on delivering investment solutions rooted in modern financial engineering and academic research. We work in partnership with financial advisors to deliver investment strategies that align clients' wealth with their life goals.
The firm was founded in 1995 upon an active investment approach and a focus on the global marketplace. Over 20 years we've continued to expand our investment management team to include the Ph.D.s and research analysts needed to pursue a forward-looking approach to addressing a myriad of challenges that investors face while seeking to grow their wealth. As a result, financial advisors pursue Horizon for the innovative risk mitigation and retirement income strategies we deliver today.
Horizon offers experienced and creative asset management expertise to financial intermediaries across the financial spectrum. Horizon's strategies are available to RIAs and financial advisors through leading financial technology platforms.
iM Global Partner

iM Global Partner is a worldwide asset management network. We partner with proven, high-quality investment managers from around the world in order to deliver distinct and unique investment solutions to our advisors and clients.
One of our partners, Litman Gregory Asset Management, joined the iM Global Partner network in 2021. Litman Gregory has a long history with Orion and was the original strategist on the OPS platform when it launched back in 2004. Combining Litman Gregory's capabilities with iM Global Partner creates a uniquely powerful set of high-quality investment solutions and builds upon our common values and strengths, which are focused on commitment to investment excellence, innovation, and client service.
Invesco

Invesco is a global independent investment management firm dedicated to delivering an investment experience that helps people get more out of life. With offices in 25 countries, our distinctive investment teams deliver a comprehensive range of active, passive and alternative investment capabilities. For more information, visit www.invesco.com.
Janus Henderson

Janus Henderson is a global asset manager with hundreds of investment professionals and expertise across all major asset classes. Our individual, intermediary and institutional clients span the globe and entrust us with their assets. Our commitment to active management offers clients the opportunity to outperform passive strategies over the course of market cycles. Through times of both market calm and growing uncertainty, our managers apply their experience weighing risk versus reward potential – seeking to ensure clients are on the right side of change.
Ladenburg Thalmann Asset Management

Ladenburg Thalmann Asset Management ("LTAM") is an SEC Registered Investment Advisory firm, established in 1982, and has approximately $2 billion in assets under management.  Their dedicated staff of professionals has over 100 years of investment management experience, specializing in market analysis, due diligence, fund selection and asset allocation and diversification strategies.  Whether for individuals, families, foundations, endowments, retirement plans or profit sharing plans, LTAM delivers personalized strategies and a full range of investment solutions.
Main Management

A pioneer in managing all ETF (Exchange Traded Fund) portfolios, Main Management, LLC is committed to delivering liquid, transparent and cost-efficient investment solutions to family offices, high net worth individuals and institutional investors.
By combining the investment insights of experienced industry professionals with smart implementation vehicles, Main Management offers a unique approach that translates into distinct advantages for their clients.
Their principal goal is to deliver core solutions that outperform a stated benchmark in a tax aware manner so clients get to keep more of their investment returns.
Meeder Investment Management

Meeder Investment Management is an investment firm that supports financial advisors working to grow and protect client wealth. Since 1974, Meeder has been responding to the needs of institutional and individual investors. As of 9/30/2019, Meeder manages, advises and administers nearly $25 billion in assets under management and administration.
For more than 45 years Meeder has specialized in customized investment solutions that incorporate their proprietary tactical multi-discipline/multi-factor approach to investing.
The Meeder Advantage
Meeder believes there are multiple forces that influence the market and many ways to achieve investment objectives. This is why they have developed a tactical investment philosophy that is both multi-discipline and multi-factor. Meeder believes that the process of incorporating factors that respond to current market conditions into their multi-discipline models is a competitive advantage and key differentiator among other strategists.
Morningstar

Drawing on our core capabilities in asset allocation, investment selection, and portfolio construction, Morningstar's Investment Management group provides a global point of view and local market experience. Our investment professionals, located around the world, are guided by core principles focused on long-term investment results and helping end investors reach their financial goals. Built around world-class investment strategies and harnessing the global resources of Morningstar, Inc., our investment offerings support financial advisors, institutions, and the investors they serve. Morningstar® Managed PortfoliosSM provides professional guidance and access to strategies that can help investors reach their financial goals.
Northern Trust Asset Management

Northern Trust Asset Management is a global investment manager that helps investors navigate changing market environments, so they can confidently realize their long-term objectives. Entrusted with $1.2 trillion in assets1, we understand that investing ultimately serves a greater purpose and believe investors should be compensated for the risks they take — in all market environments and any investment strategy. That's why we combine robust capital markets research, expert portfolio construction and comprehensive risk management to craft innovative and efficient solutions that deliver targeted investment outcomes. As engaged contributors to our communities, we consider it a great privilege to serve our investors and our communities with integrity, respect, and transparency.
1Assets under management as of June 30, 2021
Ocean Park Asset Management

Founded in 1988, Ocean Park Asset Management, Inc. is a truly tactical, rules-based investment manager dedicated to helping investors preserve and grow their wealth. For over 30 years Ocean Park's investment disciplines have been able to add value for advisors and their clients who appreciate the importance of diversification, a strong defense, and the ability to sequence returns to provide a long distribution phase.
Our distinct investment disciplines, paired with our tactical, goal-oriented total return approach, has reinforced our reputation as a trusted partner to advisors and investors nationwide.
As of March 31, 2020, Ocean Park and its affiliates manage or advise over $5 billion in assets for conservative clients.
Orion Portfolio Solutions

Orion Portfolio Solutions is a turnkey asset management program and investment manager that exists to help advisors manage their clients, investments and business with confidence. Through a proprietary SMA optimization platform, Orion Portfolio Solutions delivers and manages a suite of custom stock and direct indexing portfolios. A tech-focused approach enables personalized portfolio design, enhanced tax management capabilities and agile model creation to align with current market dynamics.
0814-OPS-3/31/2020
PIMCO

PIMCO is one of the world's premier fixed income investment managers that partners with a wide range of clients, ranging from institutions to financial intermediaries that help individual investors pursuing personal financial goals.
With the firm's launch in 1971 in Newport Beach, California, PIMCO introduced investors to a total return approach to fixed income investing and, over the past 45+ years, has grown their assets under management to more than $1.7 trillion in third-party assets. PIMCO is one of the world's premier fixed income investment managers that partners with a wide range of clients, ranging from institutions to financial intermediaries that help individual investors pursuing personal financial goals.
Potomac Fund Management

Potomac Fund Management is a registered investment advisor founded in 1987.
As an employee-owned firm, we are a pioneer in tactical risk-managed investing with the experience and expertise to help clients align the correct allocation for any given market condition.
We currently manage over $600 million in assets* and have built our business on transparency and honesty. We educate and inform—not sell.
Our investment philosophy is hinged on the belief that you win by losing less. We understand that every investor is unique—but no one likes catastrophic losses. That's why we strive to deliver competitive returns with less downside risk.
So, with that, we offer a selection of tactical strategies for building and preserving wealth—you can match the right strategy or combination of strategies to each investor's needs; our strategies are designed to help limit devastating losses that can be hard to recover from.
*As of 12/31/2021, including AUA
Russell Investments

Russell Investments is a global asset manager and one of only a few firms that offers actively managed multi-asset portfolios and services which include advice, investments and implementation. Russell Investments uses their core capabilities that extend across capital market insights, manager research, asset allocation, portfolio implementation and factor exposures to help each investor achieve their desired investment outcomes.​
Single-Ticker Strategies

Single-ticker strategies are a group of tactical and alternative managers that can be accessed within our UMA portfolios.  In most cases, these specific investment strategies from these firms are unavailable to investors except in this form.
Orion Portfolio Solutions has reviewed thousands of available strategies and narrowed the list to these specific options to fulfill the mandate requirements of the platform. Our Investment Strategy Research group will manage ongoing monitoring of these investment offerings for their inclusion as strategies for the platform.
SMA Strategist Group

These actively managed SMA model portfolios replicate an underlying investment strategy across an array of unique styles and asset classes. From concentrated growth to alternative investments, the collection of institutional asset managers – vetted and selected by Orion's Investment Due Diligence Team – provide access to diversified options for advisors and their clients.
State Street Global Advisors

At State Street Global Advisors our mission is to invest responsibly to enable economic prosperity and social progress.
As the asset management arm of State Street Corporation, we are the creator of the world's first ETFs and an indexing pioneer. Over the past 40 years we have built a universe of active and index strategies across asset classes to help our clients, and those who rely on them, achieve their investment goals.
Toews Corporation

Founded in 1994, Toews Asset Management's mission is to help investors realize their goals while addressing economic and psychological challenges. We believe that the broad course of history shows that markets present challenges that investors and advisors may not be able to endure. Our suite of strategies provides investors access to a broad range of asset classes to attempt to offset the effects of severe market dislocations.
By acknowledging true worst-case scenarios in portfolio construction, our strategies may help investors maintain their investment plans, even in times of extreme market turmoil. While our focus is on attempting to reduce market risk, our approach seeks to maintain exposure to traditional asset classes during market advances.
Vanguard

Since its beginning in 1975, Vanguard has grown to become one of the world's largest investment management companies, with more than $3.01 trillion in U.S. fund assets as of March 31, 2015. Vanguard provides an extensive array of investment products, including a full range of low-cost ETFs and mutual funds designed to help financial advisors grow and preserve the wealth of their clients.
Most investment firms are either publicly traded or privately owned. Vanguard is different: They're owned by the Vanguard funds, which are owned by their clients. Vanguard makes every decision with only their clients' needs in mind. Vanguard's unique structure, along with their commitment to provide outstanding performance and service at the lowest possible cost, provides financial advisors with many opportunities for building their businesses and enhancing their client relationships.
Wilshire Associates

Wilshire Funds Management (WFM) is the global investment management business unit of Wilshire Associates. WFM leverages Wilshire's institutional expertise to deliver Wilshire Advisor Solutions, a suite of portfolios delivering a broad range of outcome-oriented investment solutions for advisors and their clients. Guided by decades of market-tested experience, the Wilshire Advisor Solutions portfolios combine the risk management techniques of the firm's proprietary analytical tools with their best-in-class asset allocation practices and the expertise of their manager research team, all drawing on more than thirty years of experience studying capital markets and serving institutional investors.
Ready to learn more about our third-party strategists?

Schedule a demo for a guided tour of the available investment options.