Skip to main content.
Ready to Navigate Each Day with Ease?
You are happiest when your clients are content, and your day flows with ease. You need technology that integrates seamlessly, provides accurate and up-to-date data, alerts you to opportunities, and guides you step-by-step to accomplish your goals.
While many advisor solutions have developed intuitive and simplified dashboards, proprietary parameters limit their integration capabilities and your ability to achieve a single-sign-on experience until now.
Introducing multi custodial, multi-solution advisor tech – delivered already assembled – in one singular advisor experience.
Take Immediate Action
Address urgent client needs and capitalize on new opportunities quickly with multi-custodial, multi-solution advisor tech.
Make More Informed Decisions
Dive deeper into the data you need to make smarter decisions for your clients and your business.
Grow Without Barriers
As your business continues to grow, be supported by powerful technology, flexible investment options, and robust advisor support.
What's Included
From setting financial planning goals to building proposals to trading and reporting, you can facilitate the entire wealth management process right from one platform:
Intuitive Advisor Dashboard
An easy-to-navigate and more customizable dashboard brings actionable data to the forefront. With more control at your fingertips, begin your day with the data most important to you and your clients. Get an aggregated snapshot of your entire book of business, through editable cards and settings, enabling you to take action quickly when necessary.

Detailed Client Account Overview
A comprehensive account dashboard reveals critical client information with less clutter and easier navigation. Featuring an added search option and additional tabs highlighting recent login activity and transactions, better household information, planning and goals —as well as performance data, allocations, holdings, and documents, all in one central location.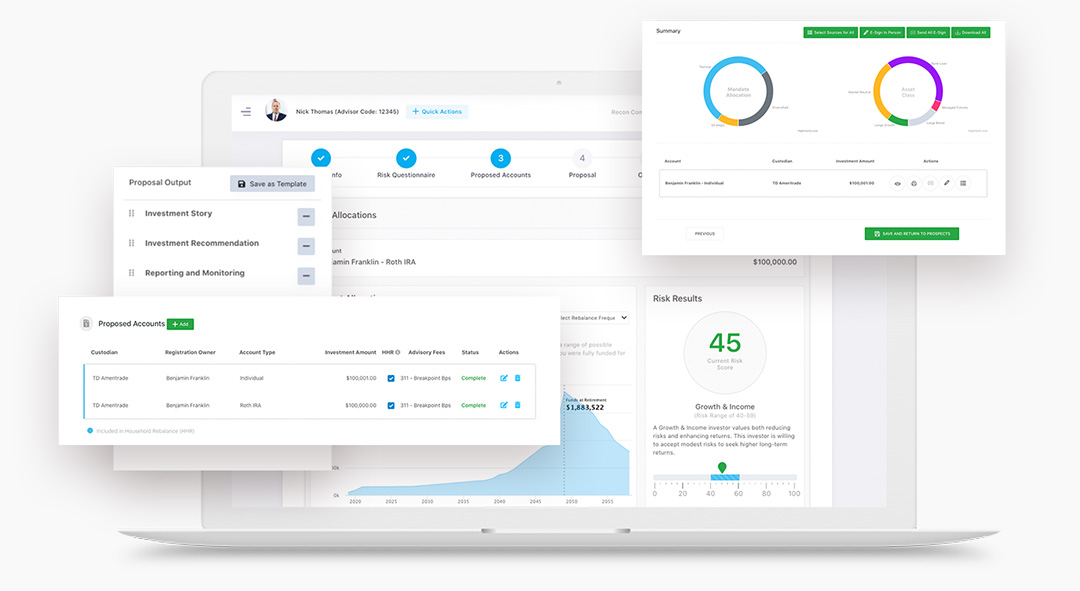 Guided Proposal Generation and
New Account Opening
A streamlined, intuitive, and consistent process walks you step-by-step through generating an investment proposal and opening a new account.
Important Note: To set up a Separately Managed Account, please continue to do so through the Legacy Advisor Portal as those types of accounts will not immediately be available in the new Advisor Portal. We will notify you as soon as they become available.
Trading Ease
Easily conduct model and sleeve maintenance, assign new models, and place buy/sell trade orders.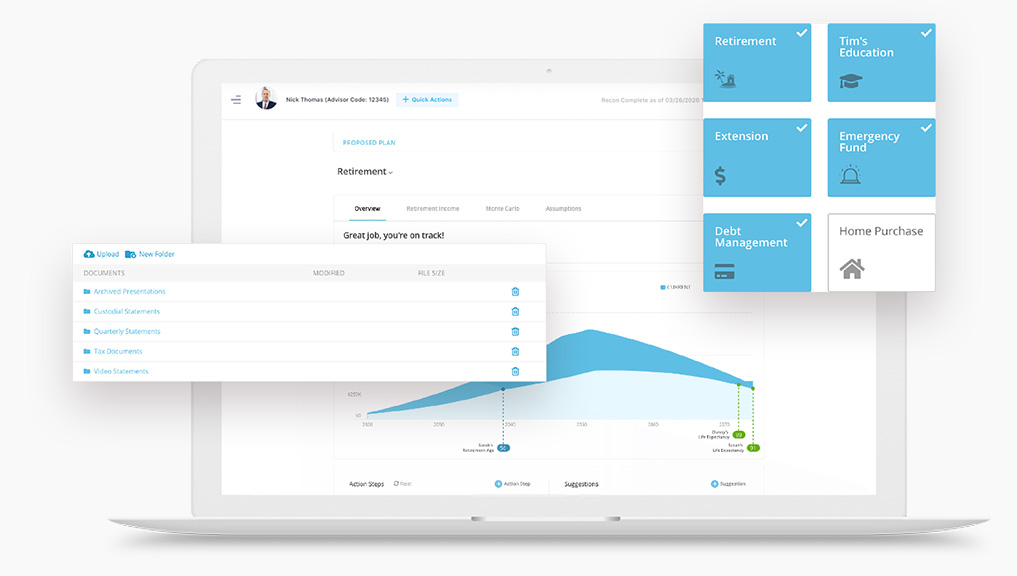 Robust Financial Planning
Help turn your clients' aspirations into reality by connecting financial goals with investment performance data to create actionable plans that help secure their client's now—and in the future. Integrated powerful financial planning tech for goal-based or cash-flow planning, aggregating client data and illustrating the probability of success.
Advanced Reporting
From your intuitive dashboard, quickly locate and run client reports and defined queries, as well as access the advanced rep-level insights necessary for making informed business decisions.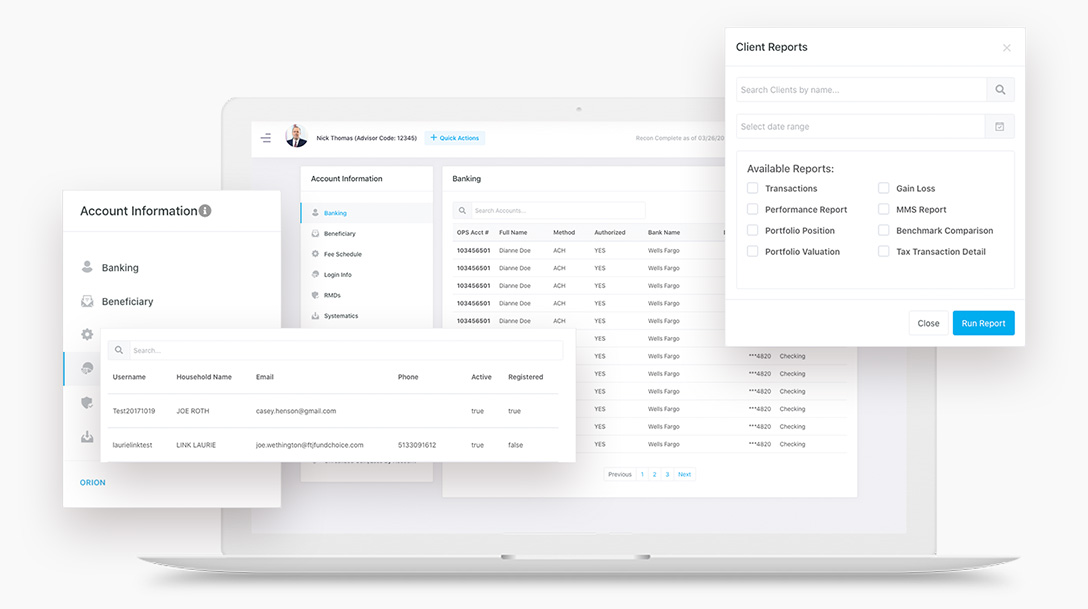 *Some features may not be available for use if not approved for use by your broker-dealer's home office.
Training, Support and More!
It's our number one priority to help you transition with ease! Learn how to access robust training resources, information on upcoming overview webinars, and how to reach us if you have questions or need help.
Orion Portfolio Solutions, LLC a registered investment advisor.
For financial professional use only. Not intended for public distribution.
0876-OPS-5/20/2022